Just as we were watching for, a 7.0 magnitude earthquake struck the West Pacific, just West of Papua New Guinea in Indonesia.
This large earthquake was forecast to occur 1 week ago.
---
The depth of this earthquake is rather important.  Occurring at about 330 miles deep, in the Asthenosphere.
The Asthenosphere  showing movement is usually a sign of further movement coming in an area to the NW of the deep movement.
For us to see a 7.0M occur in the Asthenosphere, means we are NOT out of the woods yet when it comes to another large earthquake coming in the West Pacific.
---
At approximately 7 minutes into this video, I specifically name out this area as the area to watch for a large earthquake within the next week.
Below the video this was the forecast issued:
"West Pacific needs to be under serious watch. A large earthquake is indeed coming in the short term. I'm leaning more towards an upper 7.0 magnitude to lower 8.0M … most likely in the area directly NW of the swarm spot near Vanuatu / Fiji , which is Papua New Guinea going into Eastern Indonesia.
Watch the area South of Japan (Okinawa south to North Philippines) for additional mid 6.0M to low 7.0M movement in addition to the larger event which should strike somewhere near Papua New Guinea into Indonesia.
Hopefully I'm wrong, but the signs for movement are all there."
Exactly 1 week later, now a 7.0M earthquake hits.
---
---
If you like my earthquake research, please consider giving to my fundraiser.
Viewer support is needed!! I don't sell anything, and do not charge for my information. I want to always keep it this way.
In exchange for all free work, I offer this donation option. You choose what you want to give, what you think my work is worth.
Secure link to give is here:
https://www.paypal.com/cgi-bin/webscr?cmd=_s-xclick&hosted_button_id=XBLABY4M6QYLL
Many, many, thanks to all who give! Much love to all viewers/readers regardless of giving!
---
---
M7.0 – 132km N of Nebe, Indonesia
Event Location
Data Source US1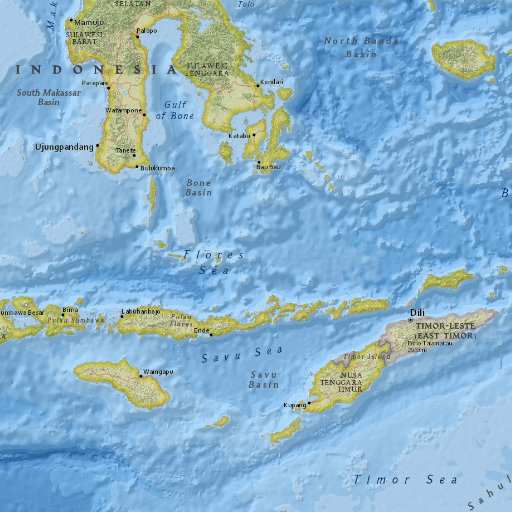 Event Time
2015-02-27 13:45:05 (UTC)
2015-02-27 07:45:05 (UTC-06:00) in your timezone
Nearby Cities
132km (82mi) N of Nebe, Indonesia
152km (94mi) NNE of Maumere, Indonesia
198km (123mi) NNE of Ende, Indonesia
200km (124mi) S of Baubau, Indonesia
363km (226mi) WNW of Dili, East Timor
Magnitude /

uncertainty

7.0 mwb

± 0.1

Location /

uncertainty

7.277°S 122.534°E

± 8.7 km

Depth /

uncertainty

547.0 km

± 4.8

Origin Time
Number of Stations
–
Number of Phases
208
Minimum Distance
153.73 km (1.38°)
Travel Time Residual
1.00 sec
Azimuthal Gap
12°
FE Region
Flores Sea (279)
---